Chapbook Submissions
Chestnut Review is thrilled to announce that in place of our past contests, we will now hold an open chapbook reading period twice per year with a goal of selecting four manuscripts from the queue regardless of genre, to be published and promoted in tandem with our quarterly issues. We reserve the right to publish more or fewer chapbooks based on the quality of the submissions received.
Manuscripts will pass through a multi-stage reading process involving the readers and editors of Chestnut Review, who will select the chapbooks for publication.
Timeline
Submissions open from 1 March until 30 April (Spring Reading) and 1 October until 30 November (Autumn Reading) each year via our regular Submittable page.
Authors will be notified of our decisions approximately two months after each reading period closes. 
The selected chapbooks will be published at the same time our quarterly issues appear. Spring Reading chaps will appear on the following 15 October and 15 January; Autumn Reading chaps on the following 15 April and 15 July. 
Guidelines
Chapbooks may be poetry, prose, or hybrid. When submitting, please select the genre that aligns the most closely with your chapbook.
No images or other media.
Length: 15-25 pages of poetry, or 15-35 pages of prose.
Times New Roman, 12-point font is preferred, single-spaced for poetry and double-spaced for prose. Please start all pieces on a new page. 
Pieces may have been published individually, but never as a collection. At least 50% of the pieces (NOT pages) must be unpublished at time of manuscript submission.
Simultaneous submissions are accepted, but please let us know immediately if the collection has been accepted elsewhere via Submittable.
Multiple submissions: you may submit once for free if you match the identifying categories. If you wish to submit an additional manuscript,  please submit under the relevant paid category.
Submit works written in English only. Translations are not accepted.
Please submit your manuscript in a .doc or .docx format.
We do not read anonymously. You may include your name and other identifying information.
Include a title page, a table of contents, and any acknowledgements. If you have previously published any pieces, please indicate that clearly along with the venue. These do not count towards the page total.
Submission fee is on a sliding scale between $0-$10. Please pay what you can afford by selecting the appropriate option from the list.
Payment and Promotion
Selected authors will receive our standard payment ($120) and 50 copies of their chapbook in hard copy.
Authors earn 30% royalties on all Amazon sales of the chapbook, paid annually.
Chapbooks will be advertised in Chestnut Review and featured for sale on Amazon.com and via our website.
Authors will be interviewed in a quarterly issue of Chestnut Review.
Authors will be promoted at in-person events such as AWP and virtual events which authors are welcome to design and plan in tandem with staff.
Feedback
Submitters may choose to receive paid feedback from a

Chestnut Review

reader that includes our standard summary of your piece plus 2-4 strengths and 2-4 suggestions on the chapbook as a whole. While the feedback may highlight individual pieces, it will focus more on general suggestions for the entire work.

Submitters may choose (in addition to, or instead of paid feedback) editorial feedback from a chapbook editor, which includes robust in-line comments on the entire document and a 1-2 paragraph letter with overall thoughts.
Miscellaneous
We reserve the right to feature poems from chapbooks, at our discretion, in future issues of Chestnut Review without further compensation, and submission of a manuscript indicates your acceptance of these terms.
Chapbooks undergo an editing process in which both the editor and the author may propose changes, in order to produce a finished print-on-demand chapbook by an agreed-upon target date. In the unlikely event this deadline is not met or either side feels the need to withdraw, all rights return to the author. We also reserve the right to pull chapbooks from production or publication in extraordinary circumstances, including misrepresentation of identity, plagiarism, AI-generated material, or abuse.
Chestnut Review does not provide e-book versions of the text. We will deliver the Adobe InDesign file for your book on request if you wish to use it as the basis of an e-publication. We cannot provide any technical assistance in preparing such publication.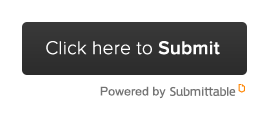 FAQ
What do I get if you decide to publish my chapbook?
Our package includes the following:
editing of the text
design of the cover
visual artist payment of $150 if you decide to contract for a cover image
publication of an excerpt in a regular issue of Chestnut Review for which you receive usual payment of $120
publication of an exclusive interview with you in the same issue
promotion of your book as part of our series
50 free author copies
30% royalties on sales
Are there any costs for me once publication is offered?
Absolutely not.
Can I choose the cover?
We always work with authors on cover design. Basically, we do expect you to find or commission art for your cover. Any design is subject to approval by our Art Editor, and we ask that you do not design the textual elements yourself—that is best added by us once the image is agreed upon. As part of your publication agreement, we will pay $150 for commissioned art that you purchase from an artist. We ask, however, that you not make any oral or written agreement with an artist until the proposal has been approved by our Art Editor.
How do I get blurbs for my book?
We expect 3-4 blurbs for your book, and these are the author's responsibility. Writing blurbs for other authors' works is a well-understood service to the writing community, so you should not feel odd about asking people. This can be difficult for new writers, though, if you don't know many other writers. In that case, you approach folks directly—not by asking everyone on Twitter to blurb your book—but by selecting a few writers whose writing you've read and admired, and asking them if they would mind writing a blurb. You may want to send a short selection of the work for them to consider as well. It's great if you have someone well-known who can write your blurb, but there are so many writers out there that what's more important is someone who will give your book a good reading and write a compelling blurb. You should also be sure to send that person a copy of the book once it appears, along with a very nice thank-you note! And like any good deed, be prepared to reciprocate for someone else's book in the future 😊.
What advertising will you do for the chapbook?
We will promote your book most heavily during its launch, when a representative piece is published in the Review and your author interview appears in our newsletter and social media, which will put it in front of over tens of thousands of readers. We will always promote it as part of our chapbook line after that as well, and use it for promotions and giveaways to stoke interest, and it will be for sale on our website and on Amazon. But again, much of promotion depends on you, and interacting with readers both actual and potential on Twitter and other social media will help a lot.
How do author copies work?
You receive 50 author copies for free; if you want more, we can add them in to the first order. We never charge you retail cost for copies: you pay what we'd pay, the author rate, usually $2.15 a book plus shipping. So your cost would be $2.15 x the number you need plus the shipping cost. (We do not charge shipping if you add copies to the first free copy order—that's on us.) After the initial free copies, we can order author copies for you at any time, but please plan in advance because sometimes printing takes longer than you'd think. These orders have to occur within our Amazon account, so authors cannot order them on their own.
How do royalties work?
We pay 30% on net sales, delivered annually in January via Paypal for the preceding calendar year. Our chapbooks sell for $9.99, which means a total royalty of $3.84 from Amazon, of which you'd receive $1.15. Do realize that in online sales, chapbooks don't make much money. The best way for you to earn profits on your chapbook is by holding readings where you also sell copies. Per our agreement, when you sell that way you keep all the profit. For example, if you paid for author copies @ $2.15 apiece and sold them at a reading for $10, you'd have $7.85 in profit per sale. This example doesn't take into account shipping cost for those copies or sales tax, but hopefully illustrates how in-person sales are much more lucrative than online. If you will be attending an AWP annual conference, we will sell your book there and have special arrangements for authors who are present and can do book signings. Do note that the online retail sale price of your book is set by Chestnut Review and is not negotiable.