Note: all our contests are closed and we do not anticipate offering future contests at this time. For chapbooks, we have moved to two open reading periods per year, see here.
---
Past Contests
2023 Poetry Chapbook Contest
Chestnut Review is thrilled to announce our 2023 poetry chapbook contest! 
Manuscripts will pass through a multi-stage reading process, and authors may receive responses to their submission at any time between January and June 2023. All manuscripts will be read by the editors of Chestnut Review, who will select one winner.
Timeline
Submissions open from 1 November 2022 until 31 December 2022 via our regular Submittable page.
A winner will be announced, along with finalists, by June 2023.
The winning chapbook will be published in paperback in fall 2023.
Guidelines
Poetry only (no images or other media).
Length: 25-30 pages of poetry.
Times New Roman, 12-point font is preferred. 
Poems may have been published individually, but never as a collection. At least 50% of the poems must be unpublished at time of manuscript submission.
Simultaneous submissions are accepted, but please let us know immediately if the collection has been accepted elsewhere via Submittable.
Multiple submissions are permitted. Each submission must be accompanied by the submission fee.
Submit works written in English only. Translations are not accepted.
Please submit your manuscript in a .doc or .docx format.
Submissions are blind, so do not include any identifying information in the manuscript.
Include a title page with the manuscript title only and a table of contents. No acknowledgments pages, please.
Submission fee is $15.
Awards
The winner will receive $600 USD and 30 copies of their chapbook in hard-copy.
Winners earn 30% royalties on all Amazon sales of the chapbook, paid annually.
The winning chapbook will be advertised in Chestnut Review and featured for sale on Amazon.com and via our website.
The winning author will be interviewed in a feature in the October 2023 issue of Chestnut Review.
Miscellaneous
We reserve the right to feature poems from the winning chapbook, at our discretion, in future issues of Chestnut Review without further compensation, and submission of a manuscript indicates your acceptance of these terms.
Chestnut Review will produce a finished print-on-demand chapbook for sale and 30 copies to the author by 1 November 2023. In the unlikely event this deadline is not met, all rights return to the author, who retains the prize money without penalty or obligation.
Chestnut Review does not provide e-book versions of the text. We will deliver the Adobe Indesign file for your book on request if you wish to use it as the basis of an e-publication. We cannot provide any technical assistance in preparing such publication.

Past winners of the poetry chapbook contest are ineligible to participate.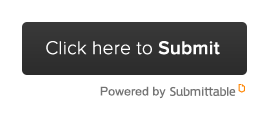 Contest Schedule
Prose Chapbook 
Editor: Maria S. Picone
Submissions open July 1–September 1
Poetry Chapbook
Editor: Mark Blackford
Submissions open November 1–December 31
Ethics Statement
We abide by the CLMP Ethics Code by agreeing to:
conduct our contests as ethically as possible and to address any unethical behavior on the part of our readers, judges, or editors;
provide clear and specific contest guidelines—defining conflict of interest for all parties involved; and
make the mechanics of our selection process available to the public.

For more information, see the full CLMP Code of Ethics.