Current Contest
2022 Prose Chapbook Contest
We are looking for smart, daring manuscripts that overtake us, break us, and rebuild us with beautiful language. We welcome all forms of prose manuscripts: fiction, CNF, or hybrid. Hit us with one powerful story or delight us with a series of flash. Blur genres or stay true to form. Surprise us. Challenge us. Manuscripts with more than one piece should feel cohesive and coherent.
Prize Details
The winner will receive $600 USD and 20 copies of their chapbook.
Chapbooks will be published through Chestnut Review via a print-on-demand provider. The winner earns 30% royalties, distributed annually on all copies sold.
The winning chapbook will be advertised in Chestnut Review and on social media and will be featured for sale on Amazon.com and via our website.
The winning author will be interviewed in a feature in the Summer 2023 issue of Chestnut Review.
Mutually agreeable cover art will be arranged between the author and Chestnut Review.
Timeline
Submissions will be open from July 1, 2022, to September 1, 2022.
The winner will be announced in February 2023 for publication in summer 2023. All submitters will be notified before this time, as well as finalists.
Selected finalists may also be offered publication at our usual rate of pay ($120) plus author copies and royalties; however, the publication date and timeline may differ from the above.
Manuscript Details
Chapbooks may be on any theme or subject although Chestnut Review reserves the right not to publish material it deems abusive or offensive.
Chapbooks should be original and unpublished. Up to 50% of the chapbook may consist of previously published pieces. Please credit this work on an acknowledgments page.
Length: Between 5000-12000 words total.
You may include a dedication and/or acknowledgements page. These do not count toward total word count.
Include page numbers and Table of Contents.
Times New Roman 12 point font, .docx format. Double-spaced (unless you are specifically using special formatting).
Please start each new piece on a different page. 
No images of any kind can be accepted as part of the manuscript.
Simultaneous submissions are welcome, but please notify us if the chapbook is accepted elsewhere.
This contest is not read anonymously. You may include a cover letter if you wish.
Neither past nor present staff of Chestnut Review nor their family members are eligible to participate in this contest.
Entries via Submittable only.
Feedback Options
You will receive all feedback upon notification of your submission decision.
Paid Feedback: A Chestnut Review editor will comment on your chapbook using our standard feedback model in which 2-4 strengths and 2-4 suggestions for the chapbook are given to the author. Individual pieces may be highlighted, but this will address the chapbook and writing as a whole.
Editorial Feedback: You will receive a full document markup with suggested line and developmental edits, as well as 1-2 paragraphs about the overall project.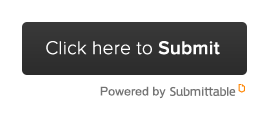 Contest Schedule
Prose Chapbook 
Editor: Maria S. Picone
Submissions open July 1–September 1
Poetry Chapbook
Editor: Mark Blackford
Submissions open November 1–December 31
Ethics Statement
We abide by the CLMP Ethics Code by agreeing to:
conduct our contests as ethically as possible and to address any unethical behavior on the part of our readers, judges, or editors;
provide clear and specific contest guidelines—defining conflict of interest for all parties involved; and
make the mechanics of our selection process available to the public.

For more information, see the full CLMP Code of Ethics.